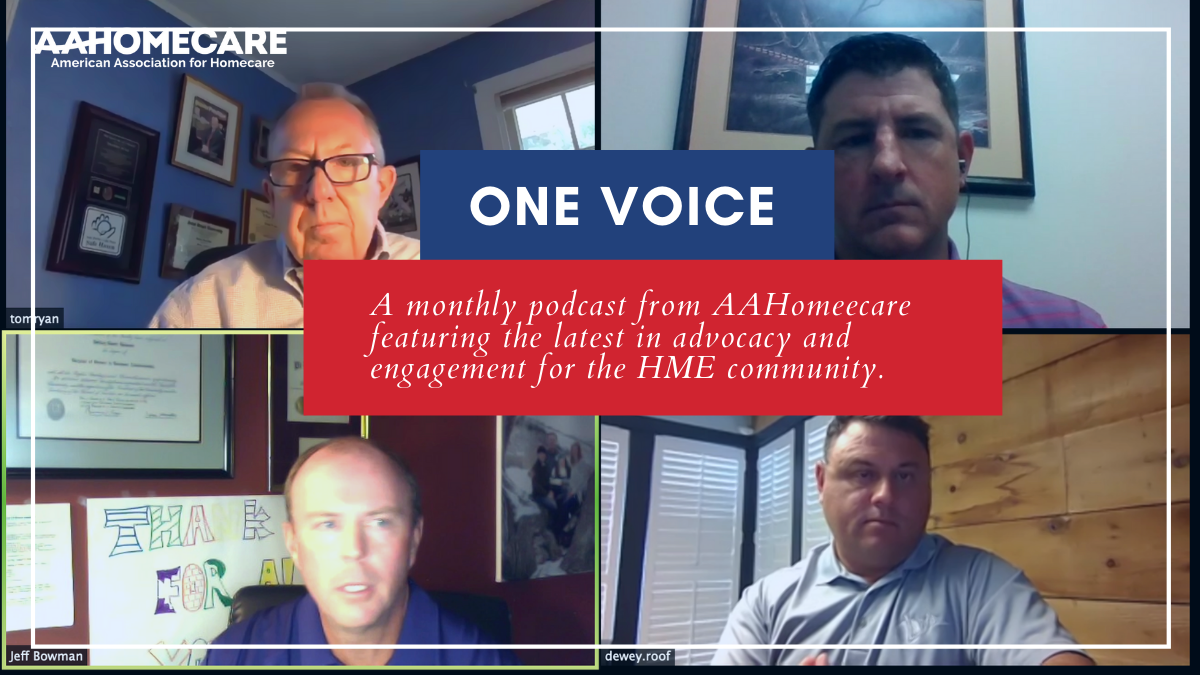 "Our future as an industry is what we make it!" These are the words of one of our guests in the inaugural videocast of AAHHomecare called, One Voice.
Hear from two AAHomecare members who tried to "go it alone" but found their most positive experiences came from working with other provider through the national association to effect policy and coordinate efforts. The doom and gloom approach and messaging AAHomecare previously had was just not working, but after seeing the shift in the association with a new brand, fresh messaging to Capitol Hill, focus on state and private payers, emphasis on positive changes to regulatory issues, and a measurable ROI for members, URS Medical and Life HME/Life H2H joined and got involved. Now they will tell you why it's important to speak with One Voice through the American Association for Homecare. 
Host Jeff Bowman, vice president of HME for McKesson, will discuss all things vital to your business in these monthly videocast, which run about 20 minutes. The first guests include Tom Ryan, president and CEO of AAHomecare, Dewey Roof, president of Life H2H/Life HME, and James Russell, vice president and owner of URS Medical.